CLICK BELOW TO PURCHASE.
DVD: How to Fly Fish with a Spinning Rod
DVD: Trout Streams of the Tetons
DVD: Trout Streams of Michigan, U.P. West
DVD: Trout Streams of North Carolina, West
DVD: Trout Streams of Virginia
DVD: Trout Streams of Southwest Wisconsin, North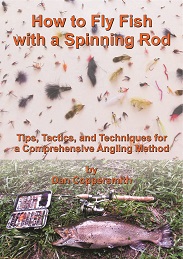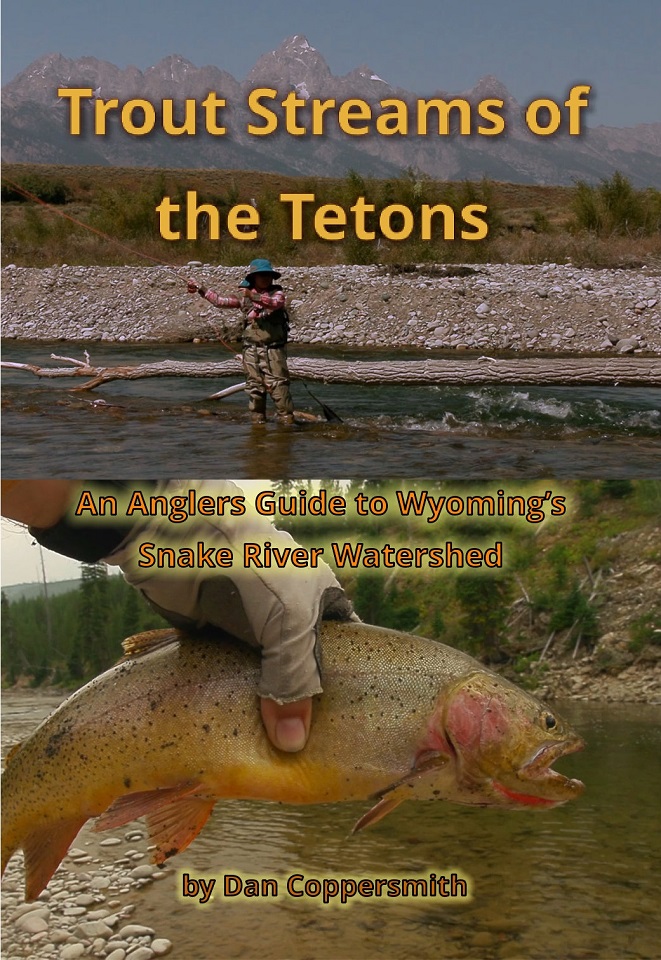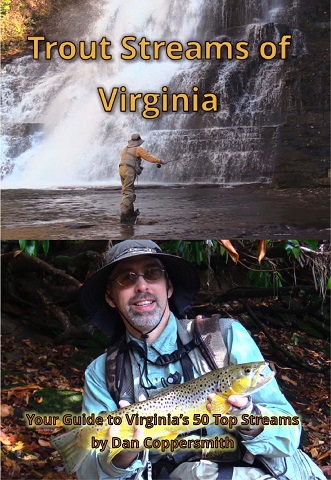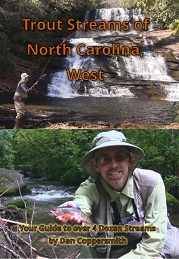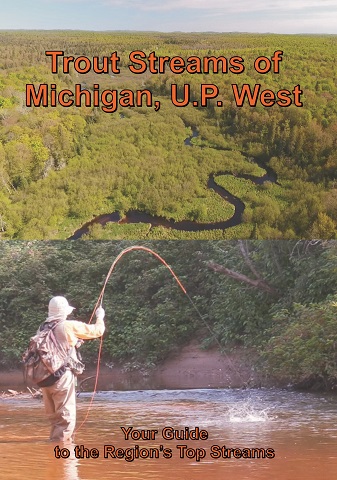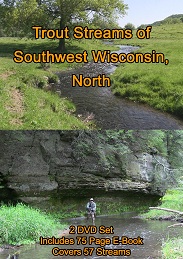 Contact Us
Send Email to: CoppersmithStudios@gmail.com
Coppersmith Studios Presents
Trout Stream Fishing Videos of Wyoming
| | |
| --- | --- |
| | WATCH TRAILER for TROUT STREAMS OF THE TETONS An Angler's Guide to Wyoming's Snake River Watershed, this film features 3 dozen excellent cutthroat trout stream in perhaps the most scenic area of the country. Some of these streams are easily accessible with parking nearby. Others require a short hike, and for the truely adventurous there are remote streams that can only be reached by a long backpacking trip. The film takes you on a real adventure, including some dangerous grizzly encounters. See the Wyoming page for additional information. |
| | WATCH FISHING YELLOWSTONE'S REMOTE SNAKE RIVER An excerpt from Trout Streams of the Tetons, this film shows my backpacking trip deep into the Yellowstone National Park wilderness to fish the remote upper Snake River. There I encountered great fishing, great scenery and lots of wildlife including a couple grizzlies that were in my camping area. |
Released February 2021: Trout Streams of the Tetons, An Angler's Guide to Wyoming's Snake River Watershed. This is definitely one of my best films. There is extensive aerial photography, unbeatable scenary and great fishing. 36 streams are covered in this film and they all flow thru extensive public lands. Huge tracks of National Forest and National Park land exist within the Snake River watershed. Good gravel roads often follow the streams offering easy access. Some streams require a hike of a mile or two and for the truely adventurous there are many backpacking opportunities to reach truely remote waters that receive little angling pressure. I went on several extended backpacking trips to fish and film some of those areas. One day I walked within 30 feet of 2 adult grizzlies and the next day I was catching 18 inch cutthroats. That's what I call excitement!
I've gone trout fishing in many regions in the USA and Canada. I can honestly say the fishing in this particular region is absolutely great. I would even rate it better than Yellowstone, which I have made several trips to. Not every stream is full of fish and not all of the fish are easy to catch although many are. Fish in the 14 to 16 in range are available in most of the medium sized streams. The little creeks usually produce lots of action in the 9 to 12 inch range. The larger rivers offer legitimate chances at trophies up to and over 20 inches. My fishing partner hooked and lost one cutthroat that looked to be 24 inches on a Snake River tributary.
If you like fishing dry flies with a fly rod then the Tetons area is about as good as it gets. This is almost entirely a cutthroat fishery and those fish will take a dry fly readily all day long regardless of any existing hatch. If you are after the trophies a big streamer (size 4 or 6) might work better although it would also be harder work. Most of the streams have plenty of casting room. I used a 9 foot 5 wt for the larger streams and a 7 foot 6 inch 3wt for the smaller streams. Except for a couple days on the Snake River I did not find wind to be a problem. The film will give you additional information and specifics about each of the 3 dozen featured streams.
| | |
| --- | --- |
| | |
| | |
| --- | --- |
| | WATCH 4 Day Fly Fishng Backpack Trip Berry/Owl Creeks A 4 day backpack trip to go fly fishing at Berry and Owl Creeks in Grand Tetons National Park, Wyoming. Day 1 I hiked 8 miles to get there. Day 2 I fished Berry Creek. Day 3 I fished Owl Creek. Day 4 I returned. While these backcountry streams don't get much pressure they can't handle much pressure either. I strongly encourage catch and release in these waters. |
| | WATCH BUFFALO FORK The Buffalo Fork is a tributary of the Snake River in Wyoming and gives you one of the best chances in the area for catching a trophy cutthroat trout. Pressure is light. There are two distinct sections with a couple access points and a trail. |
| | WATCH Cascade Creek Cascade Creek flows thru the heart of the Teton Mountains in Grand Tetons National Park, Wyoming. Despite a popular trail following the main steam and its North and South forks it receives almost no pressure. The fishing can be good but it is not easy. |
| | WATCH Crystal Creek Crystal Creek is a tributary to the Gros Ventre River, part of Wyoming's Snake River watershed. A rough road will by-pass the first few miles of private land and take you to where it runs thru the national forest. A trail follows it for many miles and the cutthroats run larger than average for this medium-small stream. |
| | WATCH Gros Ventre River The Gros Ventre River is an amazingly scenic tributary to Wyoming's Snake River. It flows thru large tracks of public land and has a good population of cutthroat trout, some of which grow large. There are sections that have easy access and other sections that can only be reached with a long drive over a rough road and beyond that are even more remote reaches seldom fished by anyone. |
| | WATCH Hoback River The Hoback River is a tributary of the Snake River in Wyoming. It is a great fishing destination for native cutthroat trout, being one of the most easily accessible streams in the area. It is also easy to wade and has plenty of casting room. |
| | WATCH 5 Day Fishing/Backpack Trip on PACIFIC/GRAVEL/MINK CREEKS This is my 5 day solo backpacking trip fishing and exploring the seldom visited Pacific Creek watershed in Wyoming. Beside Pacific Creek you also get to see Gravel Creek and the very rarely fished Mink Creek which was definitely the best of the bunch. |
Created by: Dan Coppersmith 2020|
www.CoppersmithStudios.com